Emese Dobos
PhD student, Doctoral School of International Relations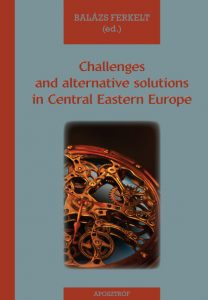 and Political Science, Corvinus University of Budapest


Budapest, Magyarország :

Aposztróf Kiadó

(2022)

pp. 9-27. , 19 p.

ABSTRACT

Central-Eastern European (CEE) fashion production companies play an often 'invisible' but important role in the global supply chain of the fashion industry as subcontractors of well-known Western fashion brands. The COVID-19 pandemic has visibly disrupted the supply chains and turned the light on the importance of resilience to future shocks – and a shorter supply. The pandemic has boosted the already started relocation tendencies (nearshoring and backshoring) from Asia and the region is a potential destination at fashion production as Central-Eastern European companies are a long-standing, reliable partners of Western brands and the industry has a tradition and acknowledged expertise in fashion manufacturing. There is also a call for sustainability and systematic change within the industry.
I focus on the examination and the possible solutions of the tension between economic and social sustainability among CEE countries in terms of fashion manufacturing and the effect and the possible roads after the pandemic for the fashion companies of the region, especially in Hungary. The methodology of the research is qualitative (literature review and interviews).

Keywords: relocation, fashion industry, global supply chain, sustainability