The Centre for Economic and Regional Studies is seeking for applicants to fill one open research post at the Transdanubian Scientific Department of the Institute of Regional Studies (Pécs).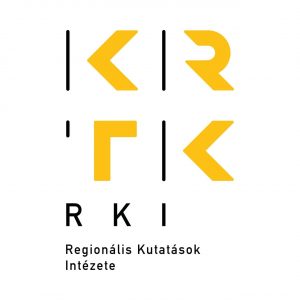 Duration of employment/ Contract Type: indefinite
Work Hours: Full time 40.0 hours per Week
Location of employment: 7621 Pécs, Papnövelde utca 22.

Tasks and duties:

Working within the Department the successful candidate will be responsible for basic and applied research
in one or more of the thematic fields of the Transdanubian Scientific Department:
– Regional competitiveness, innovation, and urban development.
– Governance and development policy.
– Border research, geopolitics and geoeconomics.
– Climate change and environmental sustainability.

Key Responsibilities may include the submission and implementation of EU and national proposals (performance of research tasks and project coordinator's tasks); participation in the current research tasks of the Department; performance of the publication requirements of set out in the KRTK's evaluation system.

Salary and additional remuneration:
The employment is governed by the provisions of Act I of 2012 on the Labour Code (Labour Code) and the provisions of the KFI Act in force at the time. Salaries and additional remuneration will be those laid down in the classification and appraisal system of the KRTK.

Requirements:

– University degree and Doctoral degree (PhD) in one of the relevant fields listed above
– Intermediate knowledge in written and spoken English.
– Computer skills at user level.
– No criminal record.

Qualities and skills that will be an advantage in the assessment:
– Proficiency in English;
– Additional language proficiency (other than English);
– Excellent academic record in a field of research relevant to the profile of the department;
– Several years' experience as a research fellow (or higher grade);
– Project management experience.

Documents and certificates to be submitted as part of the application:

– Detailed curriculum vitae.
– Description of your academic degree and your knowledge of foreign languages.
– A brief description of your professional experience and scientific results results of your work;
– A list of academic publications in foreign languages;
– A description of your experience as a researcher, project leader and grant applicant;
– A precise bibliographical list of scientific articles, studies and books written by the applicant;
– Scientific metrics of the applicant (number of scientific publications, number of citations to scientific
publications, H–index);
– Copies of diplomas, degrees, languages (if not in Hungarian, certified translations);
– Indication of the applicant's current position, title, grade;
– Declaration of consent to data processing in accordance with Section 5/A. 10 (1) of the Labour Code
Act of 2012 (hereinafter referred to as "Labour Code");
– A certificate of good character not more than three months old, if the application is successful.

Deadline and way of submission:
Deadline for submission of applications: 20 September 2021.
The application must be submitted electronically via racz.szilard@krtk.hu.

The procedure for the evaluation:
Applications will be reviewed by senior researchers of the Transdanubian Science Department. Selected applicants will be interviewed by a committee appointed by the Head of the Department. Recruitment will be decided by the Director–General. Applicants will be notified electronically.
The post may be filled immediately after the evaluation of applications at the earliest, but not earlier than 1 October 2021.

More information
For more information about this vacancy, please contact Szilárd Rácz, Head of Department, at racz.szilard@krtk.hu or call 72/523–800.