Published Online: 25 May 2023
Volume & Issue: Volume 15 (2023) – Issue 1 (January 2023)
Page range: 63 – 78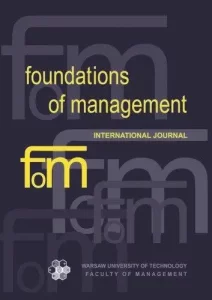 Abstract:
Conflict costs can be used to determine conflict outcomes and can be measured among others in terms of lost time. So far, no study has investigated the effects of cultural distances on conflict costs. Our study tries to add new findings by investigating the influence of cultural distances on internal indirect conflict costs. A survey with 226 participants was conducted to measure the time spent on conflicts. Each participant reported on a conflict situation he or she was personally involved in. We used linear regression analysis to test our hypotheses. We did not find support for our hypotheses that the larger a cultural distance was, the more time was spent on a conflict. According to our study, cultural distances do not explain conflict costs and it cannot be proven that the greater a distance, the higher the conflict costs. In a more globalized world, it is positive that despite great cultural distances, time spent on conflicts does not increase. This can encourage leaders to capture the benefits of diversity, whereas the consequences on at least some conflict costs are low.
Keywords: cultural distances, Hofstede, internal indirect conflict costs, lost time, conflicts.
JEL Classification: M12, M14, M16, M45.